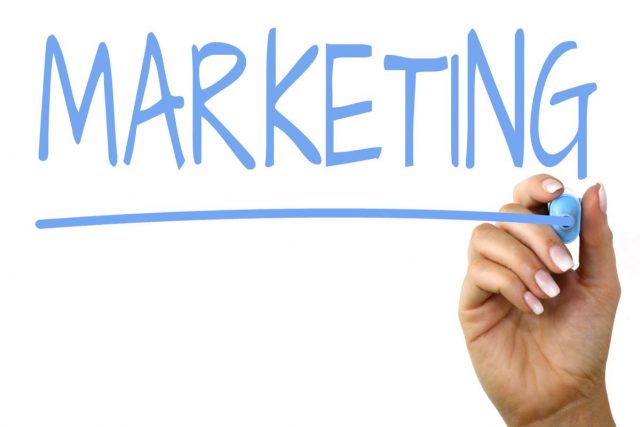 Marketing a brand is done to reach your target audience. In addition to developing a slogan, businesses must take steps to get and retain customers. To separate from the competition, more enterprises are personalizing their marketing and branding. Please continue reading to discover the top five strategies marketers use to personalize their marketing and branding. These strategies are proven methods to get and retain a solid customer base.
1. Create Brand Colors
A brand's colors will set it apart from other businesses in similar industries. For instance, consider McDonald's. Even in a new city, spotting the golden arch will leave anyone craving delicious, hot, golden fries and lead them inside Mcdonald's.
When marketing and determining brand colors, it is essential to remember that brand recognition is close to 80 percent of why customers purchase from that brand. In addition to color creating the brand identity, it also creates a specific mood. Therefore, it is vital to determine what mood a business wants its customers to feel regarding its product.
2. Tell The Brand Story
Telling the brand story and making it relatable to the target audience is vital for businesses to connect with customers. It tells customers why a company exists and why customers need them. It is a clever way to market using words and when told correctly, it makes customers want to purchase from brands.
Some tips for telling a brand story include:
Make the story clear and consistent. Speak to customer problems.
Make customers want to come to the business. Your business has what it takes to solve its problems.
Make an impact on people's hearts and minds.
3. Brand Your Company Materials
Regardless of the industry, there will be times when communicating with customers is essential. Whether to say "thank you" or to tell customers that a specific item is in stock, businesses must reach out to customers. To make a lasting impression, sending a personalized note to a client or customer will garner warm regards and continued business.
Today, email is a popular and easy way to send mass messages. However, it cannot be stressed enough how customers feel when receiving a handwritten note. In addition to a letter from the business, gifting branded merchandise to customers will create an even better customer experience.
In addition to giving gifts to customers, it is always a bonus when employees feel a sense of camaraderie with their coworkers. Giving personalized memo pads to all employees is a great way to express appreciation. These stylish pads can be used for everything from jotting down their "to-do list" to sending a coworker a quick 'thinking of you" message.
If your company is part of a trade show circuit, memo pads with company logos make perfect gifts. The most exciting swag bags include items personalized with company logos. Those items include notepads, pens, tote bags, and water bottles.
4. Personalize Packing and Shipping Supplies
Just like people enjoy beautifully wrapped Christmas and birthday packages when customers order products or merchandise from brands, they want it wrapped beautifully. That includes personalized packing and shipping supplies that make unboxing an experience. It can consist of boxes with logos, beautifully colored tissue paper, a personal thank you note, and more.
That said, customers enjoy the unboxing as much as they enjoy what is inside.
Custom boxes, tissue paper, and other packing supplies are essential. Moreover, social media has created influences with niches in every market. Many influencers are known for creating unboxing videos that they post on their social media platform. For viewers, the anticipation builds, and they note all the details during the unboxing, including the box and shipping material. Marketers do their brands well to personalize their shipping materials.
5. Get Personal With Your Customers
Customers want to feel important. Regardless of how many customers a business has, they want to feel exclusive and like they are the only customers. Therefore, get personal with customers as often as possible. Small acts go a long way towards goodwill and keeping customers engaged in your business.
Some ways to do that include:
Thank customers often
Give customers personal attention
Become their customer if they have a business
Create a VIP list
Listen to them
Conclusion
As you have read, to separate your business from the competition, personalizing your marketing and branding is essential. The top five strategies marketers use to personalize their marketing and branding are listed above. These strategies are proven methods to get and retain a solid customer base.