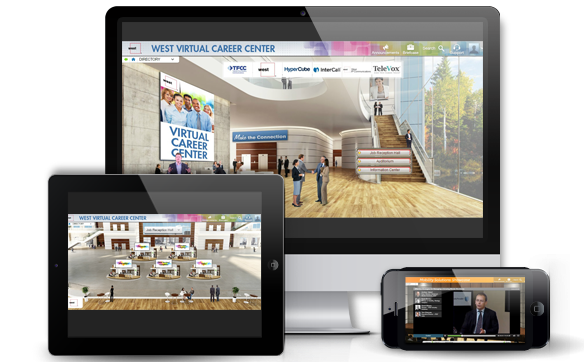 Webinars are considered one of the most effective tools chosen by marketers for promotions and marketing. The reason behind this is the set of advantages webinars come with. We all know that the platforms used to host webinars are known as webinar platforms, and there are hundreds and thousands of webinar platforms available in the market.
But does that mean you can choose any platform for hosting webinars? No. You just can't simply pick any random webinar platform for hosting your webinar. There are several factors that one needs to consider before making any choice. In fact, there is a well-defined process, which if followed will help you land on the best and most suitable platform for conducting webinars online. 
In this blog, we will take you through all the factors you should consider in order to find the best webinar platform for your upcoming webinar. So, without any ado, let's jump right into the blog.
Have Clear Goals and Objectives:
The first and foremost thing you need to keep in mind is having clear goals and objectives for your webinar. Before you move ahead with the further steps, have a clear idea of what you want to achieve with your webinar. It is necessary to know what you expect from your webinar. The best way to know this is by answering a few questions. Ask yourself questions like, do you want to boost the ROI? Are you hosting the webinar to expand your audience base? Or is the prime goal of your webinar to engage with your existing audience? The intent behind having defined goals and objectives is to make further steps and the entire procedure a lot simpler and more efficient.
Having clear and well-defined objectives will help you plan your entire webinar more effectively. For example, if your prime intent for hosting the webinar is to engage with your audience, choosing a platform with several audience engagement tools would make things easier. It goes without saying that having clear goals and objectives will make it easier for you to choose a platform, strategize further steps and execute the entire webinar efficiently.
Have Your Budget Defined:
The next and probably most basic thing you are required to do is have a clear budget. As we said, there are several webinar platforms available in the market you can choose from. However, you should also know that those platforms vary in terms of features and services they offer as well as the price range. Hence, it becomes necessary to have your budget in mind before you begin your hunt for a platform. However, one thing you also have to consider is the quality. Never compromise the quality of your webinar hosting platform. Though it is important to keep the budget in mind, it is equally important not to pick any random platform in order to save a few bucks. But, again, keep your budget in mind; there are several webinar platforms available in the market that come in different price ranges; you can choose any from them.
Number of Webinars You Want to Host:
The next factor you should keep in mind is the number of webinars you will be hosting. There are several webinar platforms that are good for hosting one-time webinars, while others are best suited for webinar series. It is up to you which you wish to choose. However, there are several platforms such as Mixhubb which are efficient for hosting both kinds of webinars. You can choose your platform accordingly. If you wish to host a series of webinars, we recommend you pick a subscription-based platform. 
Features You Wish to Have:
Moving onto the next factor, you should consider while choosing a webinar platform is the features and tools you wish to offer to your users. Do you want the platform to have customization functionality so that you can design your webinar as per your requirements? Apart from that, what kind of audience engagement tools do you wish to have on your platform? All in all, the point is to have clarity of what you expect from the platform you will choose to host your webinar for education or any other purpose. Start with making a list of the features you want to have, and then filter out the platforms.
Audience Review:
Every platform you will see in the market would have presented itself in the best way possible. But not all that glitters is gold, and not all the platforms you will see would be as good as they would claim to be. But how would you know the difference? It is when the audience reviews would come to your save. The real picture and experience with the webinar platform would only be told by the existing customers of the platform. Hence, always go with the customer reviews before making your final decision. There are several user review platforms you can refer to. It will make things a lot easier and more transparent for you, and choosing the right platform wouldn't be that challenging.
Test it Yourself:
The last and probably the most overlooked factor one should keep in mind while choosing a platform is trying the platform yourself. Whenever you wish to purchase a car, you always go for a test drive. You don't just randomly choose any car. In fact, it is the test drive that helps you make your final decision. The same thing goes for the webinar platform. You need to take a free trial before making your final payment. After all, you must check yourself if it is really as user-friendly as it claims to be. Several platforms offer users a free trial; select those platforms, and check the platform all by yourself. 
Choosing a webinar hosting platform isn't really a difficult task. All you need to have is clarity of what you actually wish to have and what you are aiming to deliver to your audience. There are a plethora of platforms available in the market and endless options to choose from. We hope the guide we have shared with you makes it easier for you to pick your webinar platform for upcoming webinars.