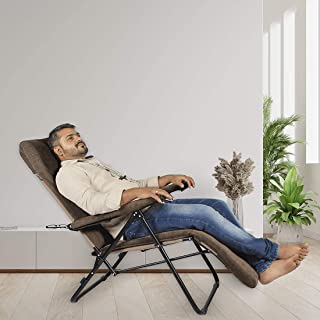 Offices To Go
The mission of Offices To Go is to provide incredible quality at an incredible price. The chairs from this brand certainly have it all, which is undoubtedly why Offices To Go has been such a hit this year. All of their chairs feature high tech comfort clad in amazing style priced at points anyone can afford. They offer an abundance of variety, with leather or mesh back chairs for any office purpose you could imaging. The chairs from this brand that have done particularly well this year include the 11690B Mesh Executive Chair, the 11686-QL10 Mesh Back Manager's Chair, and the 2787 Luxhide Executive Chair. Each of these chairs, and the rest of their chair brethren from Offices To Go, never sacrifice comfort for an amazing price. All these reasons and more are exactly what makes Offices To Go such a top notch brand!
RFM Preferred Seating
The brand featuring the office chair heralded as one of the most comfortable office chairs of all time certainly would have been expected to do well this year, and they did not disappoint! It's hard to top many of the chairs offered by RFM, but they certainly outdid themselves with the chairs from their Verte series. The 22011 Verte Ergonomic Office Chair by RFM and its two sibling chairs from RFM Preferred Seating features a back that molds itself to the shape of the user's spine, making it one of the most comfortable chairs in existence. They are not alone though! RFM's mission is to keep designing chairs that are always at the forefront of innovation. Many of their chairs, particularly the Verte, Echelon, and Internet, feature ergonomic design to improve all aspects of the office experience, from comfort to productivity. With a mission like that, its no wonder they've done so well this year!
Global Total Office
Global is known for providing all sorts of quality office products, from desks to file cabinets for storage. However, it's their chairs which have become the stars this year. Global's mission is to offer plenty of variety so that their clients can have access to anything they could possibly need. They offer stylish lounge chairs room use, as well as chairs for conference, training, tasking, and executive purposes. Many of their chairs are feature extremely versatile designs so that they can adapt to a host of different environments, which is part of why they are so popular. The other part of their chairs' popularity comes from head-turning style. Chairs like the 6670-2 Arti Office Chair by Global feature an articulating back which mimics the human spine for superior comfort as well as incredible style. In addition, Global also provides comfortable molded training and guest chair options available in a riot of color choices for easy convenience.
OFM Office Furniture
With furniture lines featuring desks, tables, storage, workstations, and chairs, any furniture you could ever desire for your office can be found with OFM. This brand makes sure their customers enjoy immense comfort wrapped in luxurious style. Just like their other furniture types, OFM office chairs are extremely versatile. Not only do they offer executive office chairs, but they also feature amazing chairs for lounge rooms, training areas, waiting rooms, and reception areas. In addition, OFM also offers popular beam seating solutions that improve the space efficiency of any office guest area. The popular office chairs by OFM which have done well this year include the 811-LX Avenger Executive Chair by OFM and its companion chairs, ORO200 OFM Conference Chair with Tablet.
Selection of an ergonomic chair should be considered an investment, both in monetary terms and as an investment in your good health. Correct support and posture when seated has long been proven to improve well-being and increase productivity. One of the best-selling chairs has been around for many years but still remains a firm favourite. But why is the Aeron Chair still so popular?
Designed in 1994 by Bill Stumpf and Don Chadwick
, the Herman Miller Aeron Chair is one of the few office chairs identifiable by name. It has an almost iconic status in the ergonomic chair market with millions sold worldwide since its launch. Despite its high price tag, it remains one of the best-selling, if not the best-selling, office chairs in the world. Undoubtedly, one of its most appealing features is its looks. The Aeron Chair is a design classic and is on display in New York's Museum of Modern Art. Manufactured from modern materials, it is well proportioned, with an unusual but distinctive design. Its use of a 'Pellicle', a thin, taut membrane of mesh, rather than conventional foam upholstery, revolutionized office chair design. Many manufacturers now offer a mesh option in their chair ranges. With arms suspended from the back rest frame, the chair appears quite minimal from the side view but very substantial from the front or rear.
One of the most unusual aspects of a Herman Miller Aeron Chair is its sizing. Aeron Chairs are available in three sizes, A, B and C. Size B covers the vast majority of people (around 90%) with 'A' covering the very smallest percentile and 'C' covering the largest, heavier percentile. The positive aspect of this is that the dimensions of the chair are scaled depending on size as is the weight control for the tilt and the chairs are suitable for a much broader diversity of people than many other chairs. One negative aspect, and there are not many, is that the chair relies on the three sizes for seat depth. There is no seat depth adjustment facility on the chair.
Arm height is adjusted on the Aeron Chair via two levers on the rear of each arm or, on some chairs, these levers are replaced by wheels. Arms have a good range of adjustment and move very easily. Arm pads are pivoting as standard, although it is possible to order fixed (non-pivoting) arm pads if required. When positioned inwards, they offer good support for keyboard work and when positioned straight or slightly outwards, they are suitable for mouse or general work. Arm pads are large and well padded.
Herman Miller Chairs are fitted with a Tilt and Forward Tilt facility. The Aeron Chair has the Kinemat tilt which moves naturally and effortlessly through a generous 30 degree recline. There is a tension control and Tilt Limiter – a mechanism to limit how far the chair reclines. The chair also has a Forward Tilt facility which allows the chair to tilt forward, past the upright position. This is particularly useful for close computer work.
The Pellicle seat and back suspension on Aeron Chairs is made from a highly engineered weave. It is quite firm but offers excellent, comfortable support. It has excellent pressure distribution properties and allows air to flow through, preventing heat build-up and allowing moisture to dissipate.
Posturefit is a unique back support mechanism found only on Aeron Chairs. It has a butterfly shaped pressure pad which supports the lumbar region but also supports the lower back, beneath the belt line, which other chairs cannot support. Controlled with a pressure wheel, the Posturefit maintains a healthy posture and comfortable support when seated for long or short periods. There is also a standard lumbar support option consisting of a sliding, reversible bar, similar to other chairs.
It would be very difficult to review the Herman Miller Aeron Chair without taking into account its looks. It is, after all, a design classic! Available in three different Pellicle styles and a range of colours, it looks fantastic, whichever option you choose. It has a graphite frame and base as standard but can be upgraded with a polished base and polished linkages. Although expensive, these polished aluminium options really enhance what is already a stunning looking chair. Herman Miller chairs are extremely well-built, as you would expect from a 'high-end' manufacturer. All materials used are very high quality and very well finished.