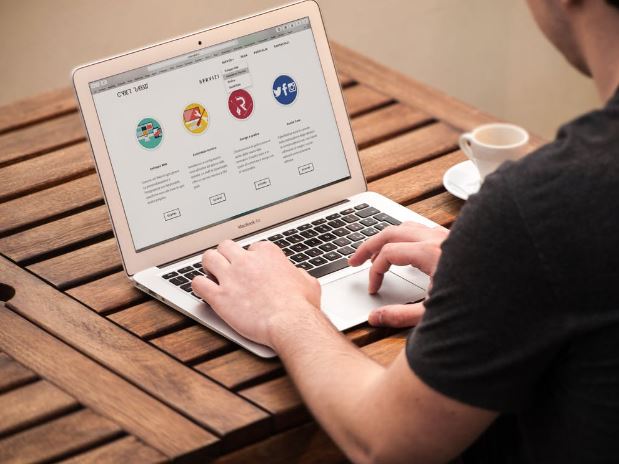 Have a goal for your career? Want to learn new things and want to explore the new career direction but can not find the exact path? Then this is the right place to know about the new career options for you. The modern world is slowly synchronizing into digital trends. The progress was slow, but after the pandemic, the world is making the faster move towards digital progress.
And as a result, now every person is tech-savvy and uses digital techniques to smooth out their daily routine. You can observe how much we are using cellphones and the PC for communications. This progress is a sign of technological advancement. There is nothing better than entering this new advanced world. Digital marketing is the best career option to grow in this modern world.
5 Reasons For Selecting Digital Marketing A Great Career Option
The new world is digitally inclined. And if you like to explore the new field, there is no alternative to entering into the modern tech-savvy world.
Check out the seven reasons which make digital marketing a great career option.
1. Digital Marketing Is Offering Big Salaries
You know the name of the new career option. But how to enter into the latest career opportunities. You do not have to go for the degree courses. Standard digital marketing courses are the gateway to enter into this world. Even without having a professional degree, you also can start your career in this field.
Digital marketing is offering such a big salary for the entry-level. When you are going to compare the salary structure with other career options, you will see the digital marketing companies are offering an immense amount of salaries for the freshers.
The best part is after a few years of experience. You can start your blog or company. You have to add a small amount of money as your business's primary business investments.
2. Digital Marketing Is A Creative Option
Digital marketing is a very creative career option as digital techniques are the new budding trend. However, many new fields are still now in the dark. Video marketing is an example of the creative part of digital marketing. Like video marketing, many new segments are present in the digital marketing field.
If you like to experience the new, this is the best career selection for you. Video and image are both areas you can explore and find new directions of convincing the viewers. Creativity is the best part of digital marketing.
Image, graphics, video, and writing are standard fields where you can experiment and apply your creative mind. So if you have an imaginative mind, you can bring up your imaginary ideas in your new digital marketing career options.
3. Know The Versatility Of the New Digital World
Most of the traditional career options have a very fixed path. So you may be going to earn good money, but there is always a lack of versatility. Because when you are pursuing a specialized course and find fixed career options. And after you have four or three years of experience, your career is going to be determined.
The versatility is making the digital world unique and trendy. And every day a new trend is introduced. This is the main reason digital marketing is a very versatile world where you can experience many recent trends and apply your new concept.
Here is the list of new digital marketing career options for you.
Social Media Marketing Trend
Business Analyst
Blogging
Copywriting
Website And App Development Department
Search Engine Optimization Expert
Branding Manager etc
Like these, many other different fields are also present in the digital marketing sector. So do explore the new segments each year and enjoy your work.
4. Grow With Fastest Growing Industry
Like the versatility, digital marketing is the fastest-growing industry. For understanding the scenario, you can check how internet and social media users are growing in number. And each year, a large number of audiences join social media platforms. You can make strategies to grow business. This is the reason digital marketing trends are addressed as the fastest growing industry.
Even when you are not interested in starting a regular job, you can begin social media marketing, affiliate marketing, and blogging even when you are just learning the digital trends. This is the reason the digital marketing sectors have much more growth options than traditional career options.
Career researchers always prefer new career properties which have influences on your personal and professional life. The most important word is the expansion of chances. This is the leading cause digital marketing is addressed as the faster growth potential industry.
5. New Career Options Often Have Less Competition
Every new field has significantly less amount of competition. These career options always open up new opportunities for freshers. Digital marketing is a department where you will get different kinds of jobs.
From coding, design, creativity, and copywriting, everything is available here. But learning is essential. Unless you are interested in the career and the new subjects, you can not get your desired place in the company and business.
A less competitive job market is an accessible playground for the fresher players. So it is always better to select the career sector where you will get the maximum opportunities to show your creativity.
Read Also: Ramneek Sidhu, Wonders Of India, Cinema Cafe,
Conclusion:
Every year the digital marketing sectors are bringing up new marketing theories. And in 2022, digital marketing is becoming the latest trendy smart career option. This department is budding, and when you enter this world, you will see how versatile and colorful the sector is. But every time, segmentation is essential. So for better progress, ask yourself and find the passionate side of you. Then, depending on your scope of interest, select the path of the digital marketing world. Which digital marketing-related work are you going to find attractive? Do not forget to share your opinion in the comment section.
Read Also: