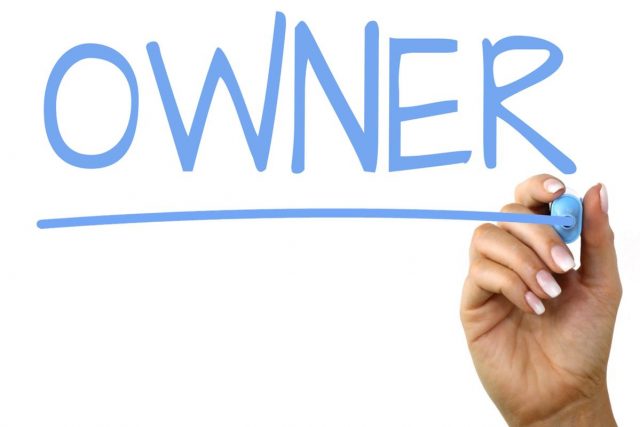 Selling a house in any part of the country requires patience, practicality, and immediate professional help. Meanwhile, homeowners in the United States of America have become well equipped with the necessary professionalism and strategy while selling a house. So far, many have saved a lot on traditional average real estate agent commission of 5-6%, just putting little to no effort. 
That said, you could be the one saving the maximum of your hard-earned money without any third person's involvement and the authority to own your entire transaction. Selling a house 'For Sale By Owner is trending, and almost 70% of homes are getting sold quickly.
You would be wondering, 'how to sell a house by owner? Why not look at the strategy and planning required from the homeowner's end to complete the actual real estate transaction from a potential home buyer? Let's begin!
How To Sell A House By Owner?
Evaluate the right time for home sales
Is evaluation also necessary while selling a house? Absolutely, determining the right time for your home sale can affect your sale price and help you get the possible worth of the property. The home buying season peaks during springtime, more likely in June and July, when homeowners experience a fetch premium of 10% or more.
As the United States market condition is up, favoring both ends, selling a house in the near future will bring your sales a profit. At the same time, more than 21% of homes are listed on Thursday for listing your property.
Properties listed on this specific day have sold faster and have also received more dollars than that in a listing price. Now is the proper time to sell your house 'For Sale By Owner' and get a good bargain.
Set your home price competitively
In correspondence to home evaluation, setting a competitive price for your home is another crucial factor in selling a house For Sale By the Owner. A sensible listing price will help you gain more buyers for sale.
Besides, if the listing price is low, you still have the opportunity to negotiate further with the buyer and get what you deserve. However, if you price your property high, there are most chances that not many buyers would be interested in your deal.
So, it's always better to leave room for negotiation in both cases. To calculate the appropriate worth for your home, full-time realtors typically create a Comparative Market Analysis (CMA) to determine an ideal listing price for a property.
No worries, you can do the same with real estate websites like Zillow and Redfin. Here sellers can effortlessly create their own CMA and understand how selling a home in your state works.
Prepare your house for sale
Let your home that was built with dreams affect other persons' hearts and minds. This means making your home look the best and suitable for the family that will come and lives there. Generous give them a sense of calmness, environmental positives, and a narrative that attracts their eyes.
Here are the best approaches you can stick to when selling a house:
Repaint, clean, and curb appeal
Neutral colors appeal to a broader range of buyers while cleaning every possible corner of the house adds to the new paint and creates a beautiful look for your place. On the other hand, clearing the landscape or planting flowers builds up your homes and your self-impression in the buyer's mind. Hence, making some subtle changes attracts the majority of buyers.
Stage and declutter
Home staging is a process where a person hires a professional stager to organize the furniture and other physical appearances in a room to make everything look neat, well-located, and spacious. Meanwhile, try to remove all personal belongings like personal pictures, family photos, and every attribute, as buyers can imagine themselves at their particular place, not you.
Showcase natural light and make repairs
Since you've repainted your house with neutral colors, stage, and decluttered, your home already looks impressive, presentable, and spacious. Hence, to make it look brighter and filled with sunshine, open curtains, and blinds, ensure every room has plenty of light, and add light bulbs if necessary.
Besides, if there's any place or thing needing maintenance, consider that. Don't leave those wires hanging, the doorbell unrepaired, and take necessary precautions with other elements.
Construct an appealing property description
How will a seller know about your property's sale if you don't make it visible to home buyers? Start with crafting a catchy headline to grab readers' attention, as you never know if a passerby could end up at your house with a good deal.
Next, make an opening statement, where you'll have to mention your property's features and some unique elements. Also, a short and sweet story related to the house has proven to work the best. Nonetheless, mention nearby amenities, if any.
Fill out the seller disclosure form
This step is essential for sellers learning about 'how to sell a house by owner,' as it follows real estate legalities and paperwork. Some seller's disclosures required while selling a house are Property Disclosure, Lead-based paint hazard, and Flood zone; statement, as it could be critical in mortgages that the federal government supports.
Market your home For Sale by Owner
Getting maximum exposure is every FSBO seller's dream. As 95% of home buyers search and review homes online, sellers should always post their property presence online on various available platforms. Apart from posting your property sale on social media and listing it on Craigslist, the seller should focus more on working with FSBO sites.
For Sale By Owner's platform will save you extra money you would spend on marketing strategy to boost buyers' footfall at your doorstep. Hence, listing your house on FSBO websites for minimal charges is the most satisfactory and affordable approach for sellers worrying about 'how to sell a home by owner. One such platform that has built its reputation as the top MLS listing website FSBO is Houzeo.com.
Houzeo
Houzeo.com is a high-tech FSBO site that offers an unrivaled combination of maximum savings, cutting-edge technology, and 5-star customer support. The company provides exposure to MLS, Zillow, Realtor.com, Redfin, Trulia, and hundreds of other sites. The platform offers FSBO sellers four different plans to choose from.
Houzeo's Silver and Gold packages are in demand and preferred by millions of sellers. The platform takes care of every step a seller must go through, like managing showings, comparison, negotiation, reviews, and the authority to control transactions with flexible closing.
Final Words
That was all about 'how to sell a house by owner.' Listing on Houzeo.com should be the homeowner's priority while selling a house in states of the United States of America. Properties listed on MLS bring maximum exposure to your home listing and help the property sell faster, following every legal and final closing. Decide what suits you best and go ahead with the process.