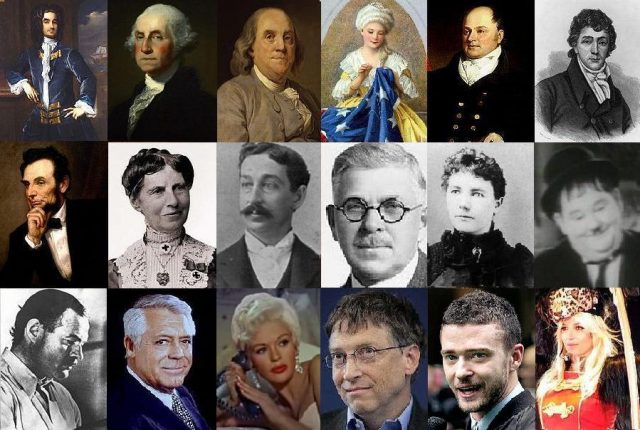 The real estate market in the United States is pretty dynamic. After prices hitting the roof for over two years, the market is now cooling off because the mortgage rates increasing. In a bid to keep the market in check, the government has come up with this solution. This move has led the sellers to look for cheaper options to sell their property. Hiring a discount real estate brokerage or a low commission realtor is one of them.
Here are the top few discount estate brokerages in the country right now.
A: How to find top discount real estate brokerages near me
Before opting for the option of a real estate brokerage, it is important to understand what it entails. Discount real estate brokerage charges much less commission than the full-service real estate agent. If the full-service agent is charging a 3% commission from the sellers, the discount real estate brokerages will charge about 1.5-2%
It is important to note that more than 95% of the American population goes on the internet for their buying and selling needs. Therefore, the best possible way to find top discount real estate brokerages near me is to check the customer reviews, track record, and current market condition on the internet.
Here are the five best options in this category curated specially for the needs of the seller of today.
B: Top 5 discount real estate brokerages in America
1: Houzeo
Houzeo is one of the most affordable services that sellers can avail of for a flat fee. It is known for its flat fee MLS listing and all other services depending on the package a seller chooses. Their technologically advanced user interface has got rave reviews. Their package which is priced at $329 gives you a prompt MLS listing along with photographs in addition to other marketing services, while their premium package which is at $999+ gives full service to a virtual real estate agent.
The best thing about Houzeo is that they have no hidden charges, sellers have complete autonomy and there is total transparency in the transaction.
Not only do the FSBO sellers end up saving thousands of dollars, but they also get maximum exposure and expert guidance as and when needed.
2: Redfin
Redfin is one of the most respectable discount real estate brokerages in America currently. It is safe to sell with them because they earned a good track record to have great technology, detailed assistance, online paperwork, marketing, and closing services.
They charge a 1.5% listing commission from sellers which is 50% less than the usual 6%. It is quite a reasonable price to pay for the range of services provided. One of their cons is a slow listing on MLS and not-so-great customer reviews.
3: Homelight
Homelight has good coverage in the major cities of the United States. This real estate brokerage charges 2.5% of the commission on the final sale price to the seller. While their biggest disadvantage is that they do not offer big savings, they offer a free agent matching service. They also have a good network of qualified agents. The only problem is that sometimes sellers are matched incorrectly with the realtors. But overall, Homelight works well for inexperienced sellers who want a full real estate service at some discount. To know more about them check homelight reviews.
4: Prevu
Prevu charges a 1.5% commission to the seller but their salient feature is the fact that they have buyer rebates. They have a decent network of agents and offer a bouquet of services including MLS listing, online and offline marketing, showings, offer review and closing assistance.
An important factor to be considered before going for Prevu is that their agent matching service is a bit unreliable. Also, the sellers have to choose from a limited network of agents, which sometimes does not bode well for them.
5: Ideal Agent
Ideal Agent is a discount brokerage that prides itself on having the best network of agents. This brokerage which charges 2% of the listing fee hires only the top 1% of the agents. They offer the services of a full-service agent to the sellers but there are no special benefits for buyers.
Also, one cannot be sure of agent quality as it's a single-agent match. They also are low on technology which is a big downfall in today's time and age.
C: Advantages and Disadvantages of discount real estate brokerage
It is important to weigh all the pros and cons before going for a discount brokerage. The most basic advantage is that the sellers save up on a major chunk of their profits and also get full service to sell their property. It also means that inexperienced sellers can save a dollar or two.
Discount real estate brokerage also has a few problems like the sellers cannot be sure of agent quality every time. Also, since the service is given to you at a discount, agents have multiple targets to meet, and hence very few discount real estate brokerage offer personalized service to their clients.
Sellers also need to scrutinize if there are hidden charges levied at the end of the closing. Other factors like technological support, customer support, speed to market, and correct market analysis also matter when choosing a discount real estate brokerage in the United States.
D: Conclusion
To conclude, going for a discount real estate brokerage could look like a plausible solution for sellers wanting to save some dollars without going on an FSBO route but there are certain challenges associated with this process.
For one, sellers need to carefully calculate if the service is really value for money. Secondly, they need to assure that there are no hidden charges at the time of closing. Thirdly, it is very important who you match with, the agent matching service of the brokerage you choose should be great.
Another alternative to a low commission realtor, or discount real estate agent is a Flat Fee MLS listing service like Houzeo. At a pre-decided fee of $329, sellers get an MLS listing plus a host of other services. For full service, they can pay $999+ and avail of all assistance virtually.